You Are My Today And All Of My Tomorrows - Couple Wall Art
Regular price
Sale price
£5.00 GBP
Unit price
per
Sale
Sold out
Embark on a journey of love and togetherness with our stunning piece of art - "You Are My Today And All Of My Tomorrows". Exquisitely hand-drawn by the talented Charlie from charliesdrawings.com, this heartwarming piece captures the silhouette of a couple, bathed in the romantic hues of the sunset. It symbolizes not just a moment, but a lifetime of shared dreams, passions, and enduring love.
Available in prints, canvases, and framed prints, you can choose the format that best suits your decor style. Each piece maintains the highest quality standards, promising a lifetime of vibrant colors and sharp details.
To make this artwork uniquely yours, we offer customization options. Personalize your piece with the couple's names and a poem of your choice, crafting a one-of-a-kind memento that resonates with your love story.
The prints offer a flexible and affordable way to bring this artful representation of love into your home, while the canvas provides a classic, high-end touch that turns this artwork into a focal point. Opt for our beautifully crafted framed prints if you're seeking that extra level of sophistication and a ready-to-hang solution.
'You Are My Today And All Of My Tomorrows' isn't just a purchase, it's an investment in a piece of art that tells your love story. Whether you're looking to commemorate a special occasion or simply wish to enhance your home with a touch of romance, this canvas is the perfect choice."
I hope this meets your requirements! Let me know if you need any further assistance.
Secured and trusted checkout with: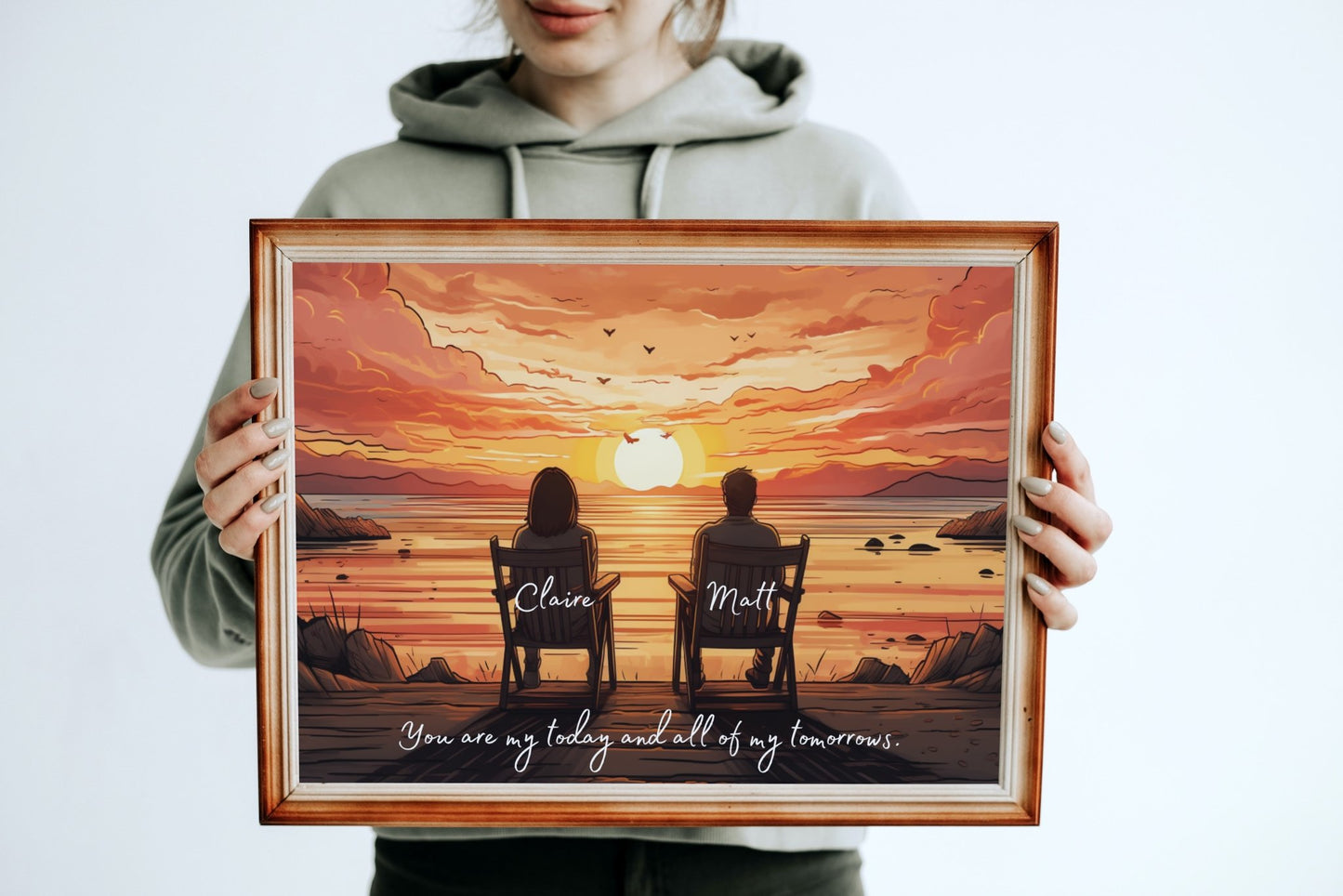 What People Are Saying
About Our Drawings